The favorites Lene Henriksen (DK) and Tobias Blanz (D) won the 10th German Open.
As always a well-organized championship. Armin Gross from the local Krolf club and director of the hotel did a good job with his Krolf helpers and the hotel staff.
Everybody played 1 round on the 2 courses, and the weather was good, so the 87 players from 5 nations were all happy.
Lene Henriksen from Denmark won the ladies competition for the 3rd time in a row. She now has 6 victories in the 10 competitions.
Lene used 77 strokes, and after Lene came her sister Pia Hansen, Denmark with 82 strokes. There were three no 3 with 87 strokes. It was Gitte Jessen, Denmark and the 2 Germans Sandra Kampa and Verena Scholl.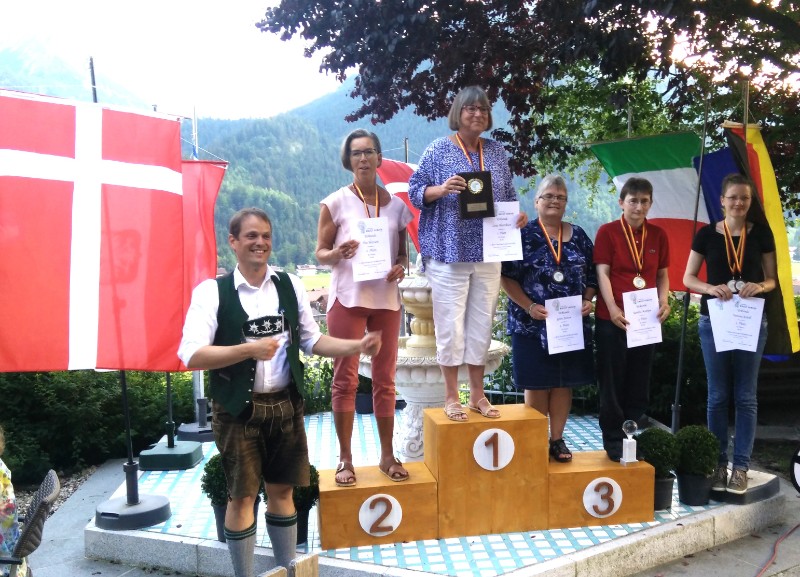 Armin, Pia, Lene, Gitte, Sandra and Verena
Beate Flügel was the best from Austria.
The gentlemen's competition was won by Tobias Blanz, Germany with 73 strokes. When Tobias is among the competitors, he's always among the very best. This was his second victory.
Second was Martin Bessler, Germany with 74 strokes, and on third place came Herbert Löw, Germany and Peter Christensen, Denmark with 77 strokes.
Peter is mostly in top 3 – this was the 8th time of 10 possible.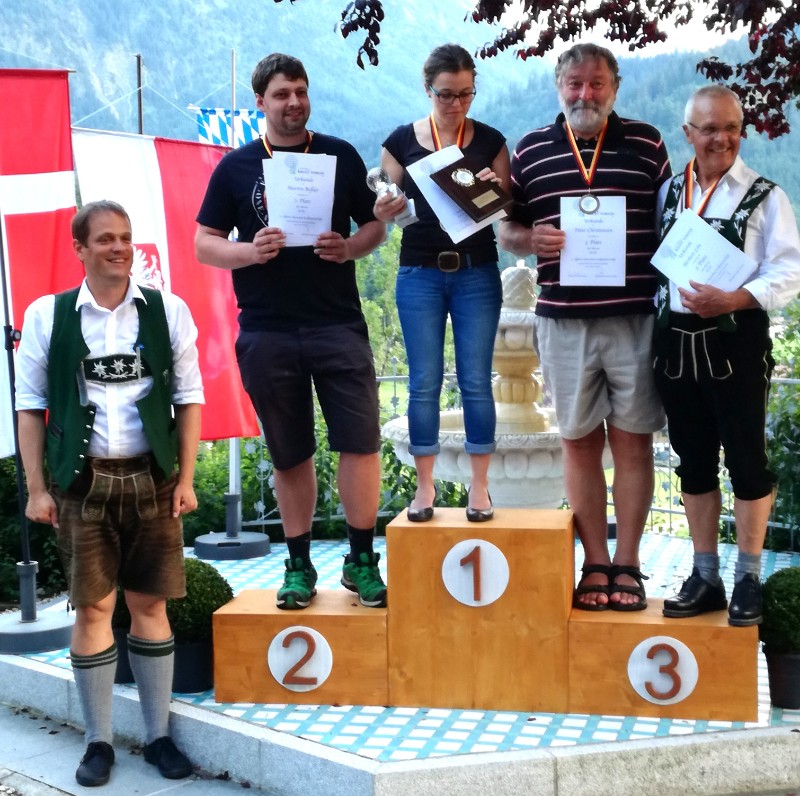 Armin, Martin, Tobias' sister Magdalena was stand in, Peter and Herbert
Andrzej Pierscionek ended up on a 10th place with 84 strokes as best player from Poland.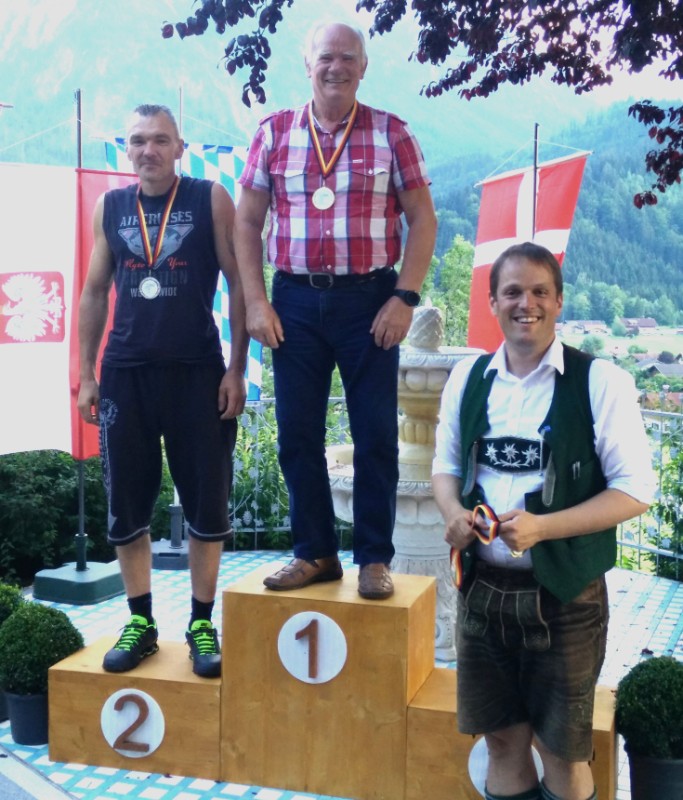 The best from Poland, Roman Poligonski, Andrzej Pierscionek and the local Armin Gross.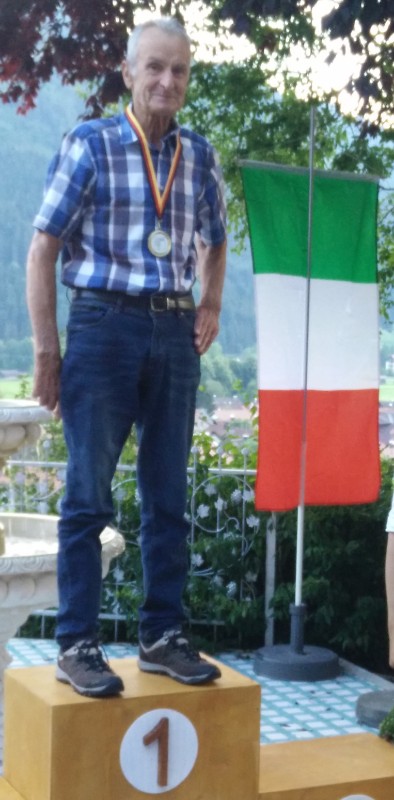 Best player from Italy was Giolio Centini as no 35.
German Open 2018
German Open 2018 at Hotel Prinz Luitpold Bad in Bad Hindelang